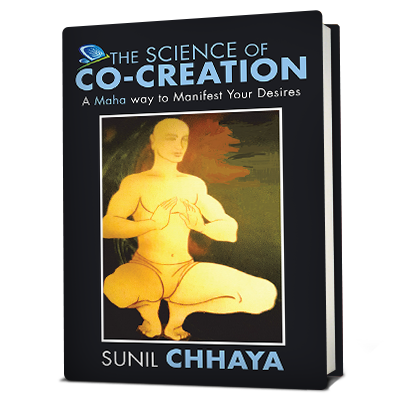 In the process of Evolution, unless something is manifested, the universe does not expand. However, we all know that the Universe is ever expanding and evolving. So it is obvious that manifestation is taking place all the time. This manifestation by us humans is either by default, that is unknowingly, be it good or bad, or by deliberately creating whatever that is required to fulfill one's desires, goals, passions which in effect is assisting the universe to expand and evolve, by virtue of giving something to someone when it is right for that person.
This deliberate manifestation is called co-creation and making use of the process in a scientific and logical manner is thus called, The Science of Co-Creation: A Maha way to Manifest Your Desires.
---

He is a qualified Electrical Engineer, a Chartered Engineer and a Fellow of the Institution of Valuers (Plant and Machinery)
Join My Mailing List
Would you like more information about this book?
Please fill out the form below so that I can add you to my email distribution list.
I thank you in advance for your interest!